Tour program: 4:30 pm to 7:30 pm
if you are now  in Hoi An, seeking new cuisine experiences, this is a great chance for you to try HOI An 's specialties. This  "traditional  Viet Nam  food tour " will you all kind  of must–try dishes  in every  corner  of this city.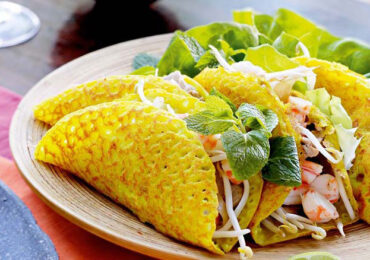 Not only will you learn some fun and interesting fact about the place we take you on the tour, our tour guide will tell you thing only native of Hoi An knows.
Vietnam becomes more and more attractive because of the food. Do you know what makes Vietnamese food so special? There are many delicious dishes you can try when you come here.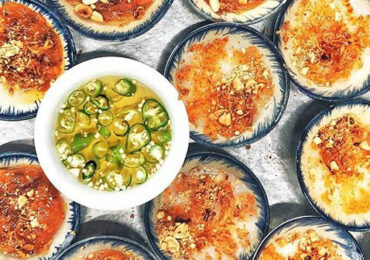 Each region has its own  special local dish. Vietnamese food are very fresh and good for health. The Vietnamese cook their food in many ways. There are many famous dishes you must try such as: ,bánh mì, bún thịt nướng, bánh xèo, mì quảng….
I am sure you will love it because they are really delicious.
This tour will give you a chance to discover local food and a perfect choice to see and try local food which  you would not get if you were just a tourist walking around by your self .
Join us and you will taste many different local specialties.
Tour include:
– English  Guide  will pick you up at hotel.
– Food tasting and dinner: 9 different dishes and drinks.
Tour exclude:
– set off at hotel (you have to organize the way back to your hotel by yourself)
– Pickup & drop off from Da Nang (can be booked as additional service at checkout)
– Drop off at your Hotel in Hoi An (can be booked as additional service at checkout)
– tour guide will say good bye with you in Hoi An town and then you take taxi back to your hotel.
– Tip for Guide.
Duration: approx. 3 hours